Daily Archives:
January 6, 2018
Seyfarth Shaw Synopsis: Effective December 18, 2017, New York became the latest state to enact a law cracking down on fake service animals.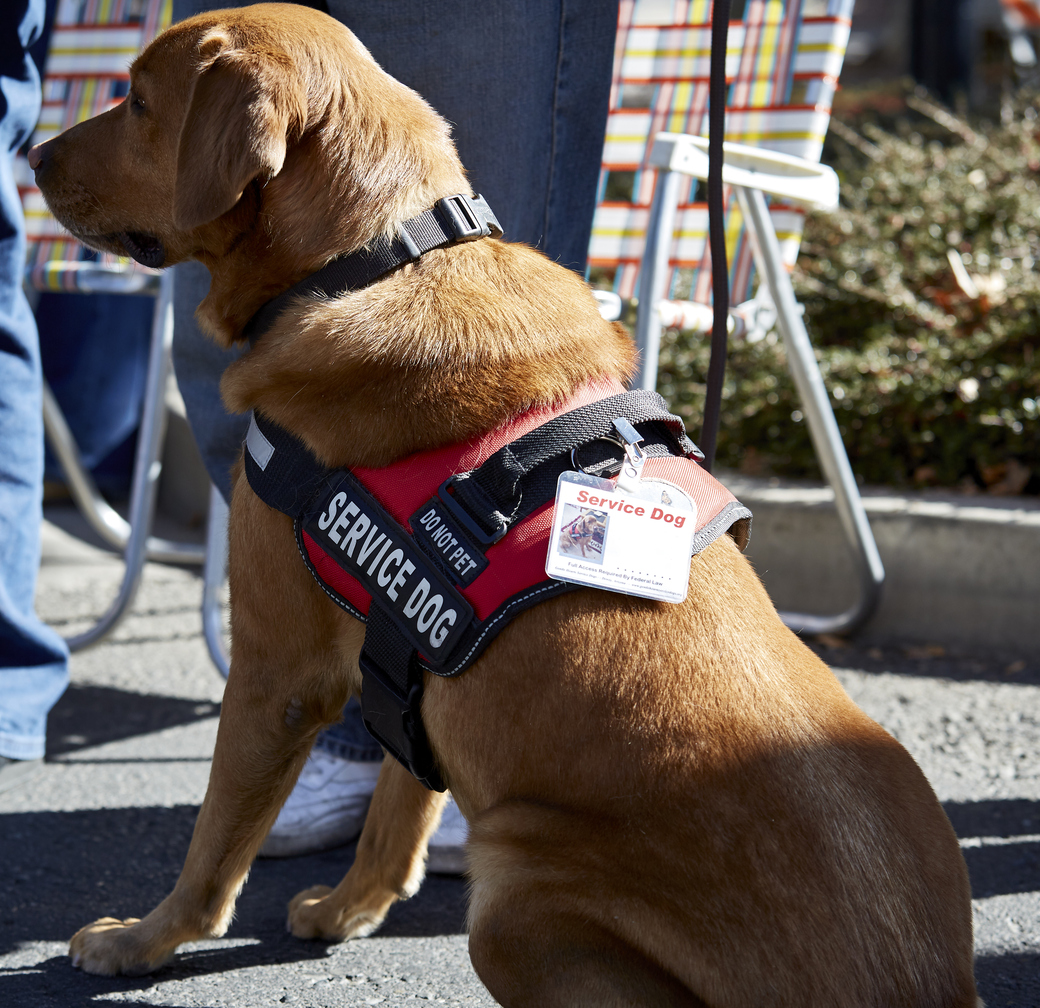 New York recently joined an increasing number of states that have passed laws aimed at curbing abuse of laws and regulations designed to ensure that individuals with disabilities can be accompanied by their service animals in places of public accommodation and other settings. On December 18, 2017, New York State Governor Andrew Cuomo signed into law a bill that, among other things, makes it unlawful to knowingly apply a false or improper identification tag designating a service, emotional support, or therapy dog. In signing the bill, Gov. Cuomo noted an increasingly important role therapy dogs play in supporting individuals with diseases such as anxiety and PTSD, and also their role in assisting the ill and elderly. Authority to enforce the new law is vested with each municipality's dog control officer. Violators will face a fine of up to $100, up to 15 days of jail time, or both.
Service animal registrations, vests, and any other means which identify service animals do not have any legal significance, according to the DOJ, and may be easily obtained online. And, as we have previously reported, businesses may only ask a handful of permitted questions to assess whether they must admit a purported service animal. Businesses should be aware of and train their employees to comply with the ADA's, and any applicable state and local laws', service animal requirements. Although it may be tempting to undertake more aggressive measures to ferret out cases of service animal fraud, new laws in places like New York do not relieve businesses of their federal obligations to adhere to a protocol for addressing service animal issues. Under DOJ guidance, businesses cannot, for example, ask about the nature of a person's disability who is accompanied by a purported service animal, or ask for a demonstration of what tasks the animal performs. Therefore, businesses should nonetheless remain vigilant in complying with their obligations to ensure access for those individuals with a genuine need for these animals.
Other states such as Colorado, Maine, Michigan, Nevada, New Hampshire, New Jersey, New Mexico, North Carolina, Texas, Utah, and Virginia have similar laws or regulations prohibiting the misrepresentation of service animals. This trend has recently made national news. These state laws will hopefully discourage those who seek to take advantage of disability laws for an improper purpose, and empower authorities in dealing appropriately with cases of abuse.
A dressage rider and trainer has stood up to those making "cruel" comments on social media.
Abi Hutton, who is married to Charlie, son of international dressage rider and H&H columnist Pammy Hutton, published the impassioned post on Facebook this week (2 January).
"The equestrian world is a really tough place to be," she wrote. "It's early mornings, cold weather, long days, late nights, rare days off and non-existent holidays […] But we love it, we love those darned animals more than ourselves.
"So you'd think by the time we've fought all of this in the day, we would resist making cruel comments about each other on social media.
"The comments I've seen recently are disturbing, and if the folks commenting want to say they're looking out for the welfare of the horse, follow the rider around for the day and see how pretty much all they do is in the best interests of their horse.
"So next time you see a video and think their horse is over bent, or they are using too much spur, sit back, make a cup of tea and think how you would feel if someone made comments like that about you, think if it's likely the rider means to do it, because one thing I know for sure, there is not a single rider on the planet who has not kicked, flapped or pulled when they haven't meant to.
"Make a change this year-let's encourage each other!"
Abi told H&H she was inspired to write the post by unpleasant comments posted on social media to various riders.
"I've seen a lot of things lately I thought were very unfair," she said.
"I wasn't going to post it, but Charlie, who doesn't speak out about a lot of things, said I should because it's getting really bad.
"People have contacted me saying they don't even want to ride if people are around watching. Others have been avoiding competing because they're scared of what people will say.
"I don't teach anybody who has enough confidence [in their ability] – horses straighten us out anyway as one minute we're on top and the next on the ground.
"To teach a person you've got to create an environment where they feel confident and comfortable. So many people are worrying about who's watching them, then they ride defensively, then they lose confidence, then problems will occur."
Abi said she feels the problem has worsened in recent years, and that some of those making unkind comments think they are "being noble" as they believe they have seen welfare issues.
"A lot of people are making comments based on such a small clip or picture," she added.
"It takes a while to assess what's going on — that's why lessons are 45 minutes.
"One of the issues with horses being behind the vertical is it's such an easy thing to spot – but a lot of people don't have the knowledge to see if its [way of going is] going to get better.
"Horses are all different — for example some will swish their tails just for the crack, it's not always a sign that the horse is stressed.
"On social media it's so easy to see something and make a comment. Some people will say just ignore it, but if it's ignored people will think they can do it more."
Abi said that those in the horse world are particulary vulnerable to being affected by unpleasant comments.
"They can have so many more detrimental effects than people realise," she said.
"We're already dealing with so many uncontrollable things. Horses can sometimes bring out the worst in people because it's such an up and down sport. One day it's amazing and the next day you can go straight back down, it makes you feel like what you learned yesterday was irrelevant.
"It makes people a lot more vulnerable to being emotionally unstable."
Abi's post been viewed by thousands with hundreds of shares and comments supporting her calls for change.
Continued below…
---
The Queen and the Royal family are said to be "very pleased" to hear the couple's news
Oh electric fencing, so useful yet so infuriating. These 10 commandments may well sound familiar…
The tour, held in the Costa de Sol, is popular with British riders, but will sadly not be going ahead…
---
"I really did not expect the reaction it's getting," she added.
"It made me feel so happy. I really wasn't sure what people would say."
For all the latest news analysis, competition reports, interviews, features and much more, don't miss Horse & Hound magazine, on sale every Thursday